About PSW Program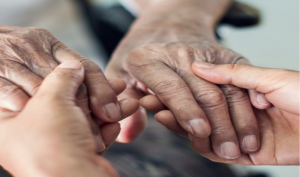 Program Objective
PSWs provide care, support and assistance to clients who are aging, chronically ill and/or have physical/mental disabilities. There's never been a
better time than now to become a PSW and play a vital role in assisting clients and their families with the many tasks for which they require assistance.
What You Will Learn In The Classroom: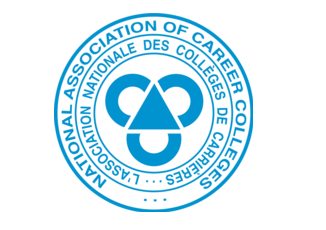 The PSW program is designed to teach you how to effectively provide care and assistance to clients and families in order to live fulfilling lives in their communities. As a student of this program, you will develop a broad range of abilities emphasizing value, sensitivity and respect for the individuality of each client. You will also have the opportunity to participate in cross disciplinary and/or inter-professional learning opportunities with other members of the care and service team.
What You Will Learn In The Labs:
The PSW program includes a full hands-on lab where students practice common tasks of a PSW such as: meal preparation, household management, aiding with bathing and other aspects of personal hygiene, assisting with daily living activities and errands, administering medications, feeding, performing bedside and personal care, assisting with mobility, increasing the clients' comfort and safety, communicating clearly and compassionately with clients, reporting accurately and performing light housekeeping duties.
PSW students will also complete two extern- ships in a workplace environment. The first consists of 200 hours under the direct supervision of a clinical instructor at a long-term care facility. The second consists of 110 hours of practical job experience in the community. Field experiences often lead directly to employment after graduation.
[PSW] – Personal Support Worker
COURSE OUTLINE:
1. PSW Foundations
2. Safety and Mobility
3. Body Systems
4. Assisting with Personal Hygiene
5. Abuse and Neglect
6. Household Management, Nutrition and Hydration
7. Care Planning, Restorative Care, Documentation, Working in the Community
8. Assisting the Family, Growth and Development
9. Assisting the Dying Person
10. Assisting with Medications
11. Cognitive and Mental Health Issues and Brain Injuries
12. Health Conditions
13. Clinical Placement (Facility)
14. Clinical Placement (Community)
Employment opportunities for students
After successfully completing the diploma program, students may have employment opportunities as:
1. Personal Support Worker (PSW)
2. Residential Support Worker
3. Personal Aides Live-in Caregiver
4. Personal Care Attendant
5. Child Care and Personal Support Worker
Why MLC College?
• International Student Program Designated Learning Institution
• Registered Private Career College under PCC Act 2005
• All our instructors are certified and/or have real world experience and/or have relevant university education and are well recognized and connected to the industry
• Curriculum include realworld projects
• Your tuition fees is income tax deductible
• EI Recipients and unemployed may be qualified for HRSDC financial assistance
• Courses may be repeated at no additional cost
• Small classes to encourage individual attention and enhance learning experience
• Paid or unpaid Coop available in all program to qualified graduates
• Industry Driven Certifications
• Continuous monthly enrolments to fit your schedule
• Career Counselling, Resume Writing, and Placement Program available
Personal support worker is a certificate program. Certificate will be awarded upon successful completion.